On June 5, 2015, on the occasion of the 44th World Environment Day, GTI released the "2014 Giti Tire Environmental Health and Safety Management Report" (hereinafter referred to as the "Report") from the concept of environmental protection and safety. In terms of phased results and corporate social responsibility, the company has systematically described the understanding and advocacy of Jiatong Tire on environmental health and safety management and provided further reference and reference for the sustainable development of the Chinese automotive industry.

Focus on energy-saving and emission reduction, breakthrough a number of environmental protection indicators

With the rapid development of automobile industry and automobile consumption, energy conservation and environmental protection have become an important issue. As a manufacturing company, tire production should be committed to environmental protection. Based on the sustainable development strategy, Giti incorporates the concern for environmental protection into every link of production and manufacturing. While achieving high-speed commercial development, it will minimize the adverse impact on the environment and increase green production to the strategic development of enterprises. height.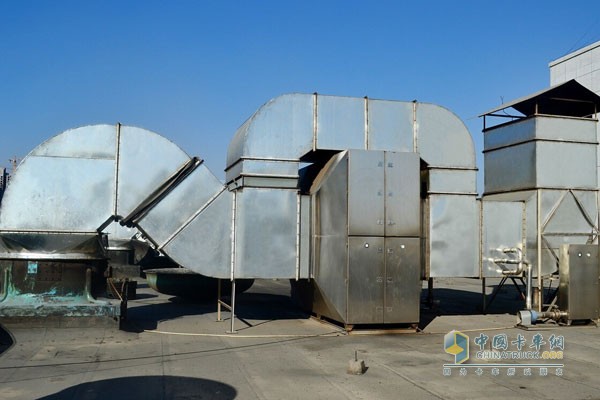 Jiatong Factory Deodorization Control Project

According to the "Report", all seven tire factories in China have been certified to the ISO 14001 environmental management system and clean production audit. Within the framework of the accreditation standards, Jiatong Tire has carried out a series of environmental improvement projects such as water reuse and energy-saving renovation of the vulcanization process, which has yielded gratifying results in reducing resource consumption and pollutant emissions. Compared with 2011, the fresh water, standard coal, and electricity consumed by Jiatong's production units in 2014 decreased by 33%, 26%, and 3%, respectively; at the same time, sulfur dioxide and nitrogen contained in boiler exhaust gases produced by unit tires were produced. Oxygen compounds and particulate matter decreased by 57%, 47%, and 4%, respectively; the wastewater discharge per unit tire decreased by 31%, and the chemical oxygen demand (COD) of wastewater decreased by 28%. In addition, Giti Tire also invested nearly 15 million yuan for projects such as deodorization, dust removal, and noise reduction, and continued to improve the environmental quality of the communities where the factories are located.

From the "Report" we also see that although significant achievements have been made in energy saving and emission reduction, Giti Tire still plans to make further investments and upgrades in boiler replacement, denitrification, dust removal, and production waste gas treatment. Continue to uphold the concept of sustainable development and maintain green production. Of course, in addition to the tire production stage, Jiatong has invested a lot of resources and efforts for many years, and is committed to providing users with environmentally friendly tires with low rolling resistance, low noise, strong carcass, and no use of aromatic oils, thereby reducing tire usage. Adverse effects on the environment. At the same time, Jiatong collaborated with the International Foundation for Conservation (CI) to pay attention to numerous ecological environmental protection projects. Among them, only the forest protection project in Sumatra Island can purify the carbon emissions equivalent to 100 years of Giti's production.

Adhere to people-oriented and attach importance to employee health and safety

In addition to focusing on environmental protection, the "Report" also demonstrates the safety proposition of Jiatong's "people-oriented, healthy and safe." Jiatong Tire attaches great importance to the occupational health and safety of employees and is committed to creating a comfortable and safe working environment for its employees. At present, all seven tire factories in China have passed the OHSAS18001 Occupational Health and Safety Management System and the Safety Production Standardization Second Class Review.

From 2011 to 2014, Jiatong Tire invested about 8 million yuan to improve the workshop's air quality, lighting conditions, reduce dust concentration, high temperature and noise at work, and strengthen radiation protection facilities and other projects. In 2014, Jiatong Tire Factory summed up and shared a total of 67 best practice projects to improve safety management.

As a company with a strong sense of social responsibility, Giti Tire always pursues its sustainable development strategy while pursuing commercial development and adheres to green and safe production. In fact, we believe that only such ethical and environmentally responsible production methods can produce truly outstanding products.

Buy truck parts, on the Taobao stalls, multiple discounts waiting for you to take!

Http://Drain.html

EJ Industrial Group Co.,Ltd is a leading professional valves manufacturer in China.

our main products line are for water system service which include cast iron and ductile iron gate, globe, check, eccentric plug, and butterfly valves. We provide both types of metal to metal seat and resilient seat.

Bellow Seal Valve,Wedge Gate Valve,Metal Seated Gate Valve,Metal Seat Valve

EJ INDUSTRY GROUP , https://www.ej-industry.com