The heavy truck industry, which has gradually recovered from the second half of last year, is setting off a new round of vertical integration.

On the 4th, China's largest engine manufacturer Weichai Power and China's largest commercial vehicle manufacturer Foton Motor signed a new round of strategic cooperation agreement at the Daimler heavy truck production plant in Huairou, Beijing. Under the complicated background of both the competition and the cooperation between the two sides, the depth and breadth of the cooperation have greatly increased, and the original supporting relationship is gradually transforming into a partnership of honor and disgrace.

Only four days later, heavy truck giant China National Heavy Duty Truck Group and the world's leader Cargotec Group Cargoco Co., Ltd. jointly funded the establishment of the heavy truck Hiab (Shandong) Equipment Co., Ltd. on the 8th in Tai'an City High-tech Zone Grand Opening. According to the joint venture agreement, CNHTC has invested in land, plant, equipment, public facilities, know-how and cash. The Cargotec Group invested more than 10 million euros, and provided the crane and crane technology for the joint venture company. In the first phase, Cargotec Group and China National Heavy Duty Truck Group each hold 50% shares in the joint venture company. After entering the second phase, CNHTC will hold 60% of the shares of the joint venture company, and will have an annual output of 4,000 units of truck cranes and all-terrain cranes. Its sales target will be directed at RMB 3 billion.

While the domestic market is booming, international cooperation is also making great strides. During Premier Li Keqiang's visit to Africa, Sinotruk and China-Africa Development Fund signed a joint venture agreement with the DANGOTE Group, which is the richest man in Africa, owned by DANGOTE, for a joint venture to produce heavy trucks, amounting to US$100 million. Previously, Cnhtc only exported complete vehicles to Nigeria. As an upgraded version of China-Africa trade, the two parties will establish a joint venture in Nigeria. The two sides will produce plants, produce heavy trucks and export technology, and form Nigeria as the center to cover South Africa and North Africa. Vehicle manufacturing base.

Although there are many cases of cooperation in heavy trucks, this round of vertical and horizontal links is worth pondering. For Weichai and Futian, the two parties have cooperated for 12 years. Although Beijing Foton Daimler Automotive Co., Ltd. has become the largest customer of Weichai Power, Weichai Power has become the largest supplier of Foton Motor. In terms of heavy trucks, Weichai has Shaanxi Auto competing with Futian Auman. On the passenger car side, Weichai has Yaxing competing with Futian Auhui. On the construction machinery side, Weichai has Shandong Heavy Industry competing with Foton Resa. Next, the two sides still announced a new round of high-profile cooperation, and carefully selected the opportunity to formally release the 600,000 units of Weichai's Futian Auman Heavy Trucks. This shows that the cooperation in the heavy truck market has surpassed the "I haven't you". The simple logic extends to the integration of capital, technology, markets, networks, services, and other fields. Of course, all this is based on the maximization of corporate interests.

The same is true for heavy-duty truck Hiab, which is ambitiously targeting the crane market.

The Cargotec Group, which has 60 years of experience in lifting equipment design and manufacturing, owns three world famous brands HIAB, KALMAR and MACGREGOR. About 22%, although the previous cooperation with the heavy truck, but only limited to simple modifications, the two parties to establish a direct cooperation, Cargotec's crane can carry heavy truck chassis made of high-end technology into the latter in the country The sales network of more than 600 dealers and the research and development of high-end truck cranes based on China National Heavy Duty Truck chassis are more suited to the needs of Chinese local consumers who hope to purchase cranes in one step.

More profoundly, the current competition in the automotive crane market is fierce. XCMG has nearly 60% of the domestic market. Sany Heavy Industry, Lingong, and Loewe are also very impressive. Together with Liebherr, the all-terrain crane giant from Germany, Steam is still Cargotec, and it is difficult to imagine how difficult it is to split up a slice of one's own strength. After hand-in-hand cooperation, resources are quickly opened up to share. With a differentiated competitive strategy, the odds of entering the hoisting and transportation market will undoubtedly increase. Promote.




Oil Proppant production line, also know as Ceramic Sand oil proppant manufacturing plant, Frac Sand oil proppant making line, Ceramsite Sand manufacturing process, it uses bauxite as the main material, to produce some small even pellets(12-60mesh) with different density grades. A complete oil proppant production line mainly includes: crusher, Ball Mill , batching machine, Rotary Kiln , rotary kiln, Rotary Cooler, bucket elevator, Dust Collector, belt Conveyor and so on, the capacity can be 20000-150000 m3 annual.and the fuel can be coal, diesel, LPG, natural gas, etc. the general flow process as: crushing---bataching--grinding--granulating---pre-screening----calcinating process--screening---packing unit.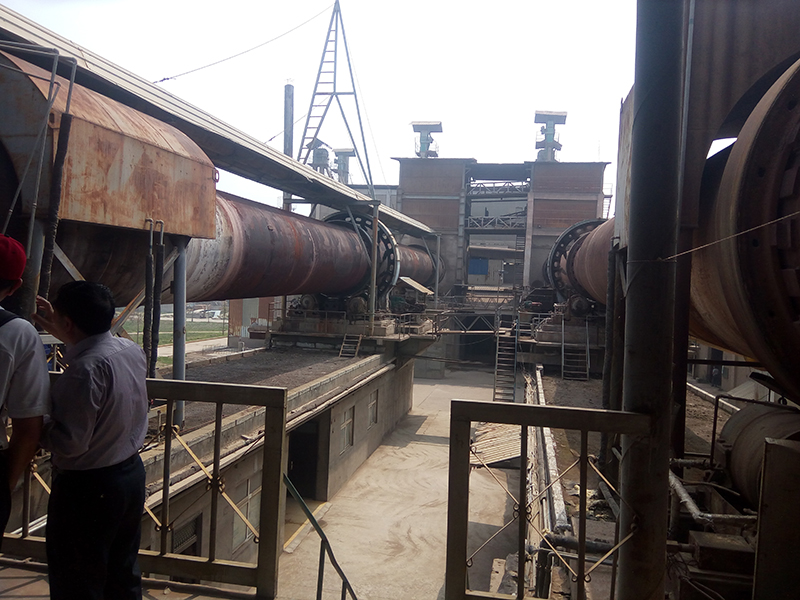 Oil Proppant Production Plant,Oil Proppant,Frac Sand,Ceramic Sand

Henan Mingyuan Heavy Industrial Machinery Company Co., LTD. , http://www.heavyequipmentchina.com