Model NO.: FBPS300
Voltage: 12V
Certification: ISO14001, ISO/TS16949, ISO13485, GSV, BSCI, BRC
Main Market: South America
Rated Operating Voltage: 12VDC
Output Sound Pressure: 110 + 3dB/ M (At12VDC/ Platform Test /30m3 Space)
Working Environment Temperature: -20 ~ +60
Size: 84 X 86 X 96mm
Trademark: FBELE
Origin: Ningbo
Classification: One Way
Function: Remote Control to Open the Trunk, Anti-theft Warning, Central Locking System Automation, GSM Network Remote Real-time Monitoring, Mute Anti-theft, Remote Central Locking, Automatically Unlock when Get Close
Type: GSM
Product Name: Automobile Anti-Theft Alarm Horn
Rated Working Current: Less Than 750mA
Continuous Working Time: L = 120 Min (at 12VDC)
Voice Coil DC Impedance: 6 + 0.5
Operating Temperature: -10-50
Specification: ROHS
HS Code: 85318090
Burglar alarm window radar alarm window

3, electrical parameters:

L rated operating voltage: 12VDC

L rated working current: less than 750mA

L operating voltage range: 6 ~ 15VDC

L output sound pressure: 110 + 3dB/ m (at12VDC/ platform test /30m3 space)

Continuous working time: l = 120 Min (at 12VDC)

L working environment temperature: -20 ~ +60

L voice coil DC impedance: 6 + 0.5

L tone: tone (IC source)

4, the size of the shape:

L shape assembly reference size 84 x 86 x 96mm

The installation of L aperture is Phi 5 and phi 8mm optional

Exposed length of L extraction line 40cm

The L line is connected with the anode, black wire anode

5, product characteristics:

L uses typical, mature circuit design.

L components with high quality suppliers, reliable quality, stable performance, long service life.

L using high temperature resistant, toughness and strong plastic materials.

L the use of reliable testing equipment and equipment, so that quality assurance.

L products have a certain degree of dust, waterproof, anti shock and other characteristics.

L shell tough, with a certain impact, resistance to external force.

L iron bracket is fixed, and the installation is firm and convenient.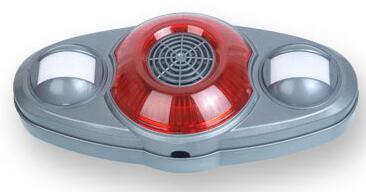 FBELE Company, (Ningbo Best Group Co., Ltd. ) are Chinese leading manufacturer and distributor in electronic components. We can offer quality products in very competitive price for electronics components, as well as best service, in time delivery, small order acceptable, etc.

Fast is our principle, our normal delivery time as below:

Sample delivery date is: 1-3days. 

Production delivery time: 7-10days. 

New product development: 15-20days

Our Company Advantage:

1, Reliability production

2, Famouse Brand "FBELE", Best Reputation

3, well experienced R&D engineer

4, Effective working Team

5, Aggressive Price

6, Constant New products

Don't hesitate, E-mail us immediately now.

you will get your best solution.

Guangdong New Energy Technology Development Co., Ltd. , https://www.newenergy-e.com