The "National IV" emission requirement has just landed, and "National Five" has started to move without stopping. The strengthening of national environmental protection management and the acceleration of the phase-out of yellow-label vehicles are both a challenge to the technical reserves of the main engine plant and a test of whether the majority of users can purchase a car by car in one step. Under the new situation, dual-fuel trucks have come under attack with their unique advantages of economy and environmental protection, and have become the models of concern for many users. However, the self-respect problem of dual-fuel vehicles inevitably discourages users. Love and hate models, will you choose?

Advantage of multi-fuel models are favored
For current truck applications, dual-fuel vehicles are mainly focused on petrol/CNG power applications for light trucks. The technology is mature. It is common for short-haul logistics models in urban and rural areas and in cities and towns. For example, the time light trucks and Tang Jun light trucks all have good market feedback.

  
Tang Jun Xiao Bao Ma Dual Fuel Vehicle


Since gasoline/CNG power vehicle layout mainly focuses on light trucks and micro trucks, this feature limits the market share of its products, but China Truck Net still receives regional users in Hebei, Inner Mongolia, etc. to pay attention to oil and gas dual-use light trucks. Feedback, the product is highly favored. However, the use of light-duty gas and oil dual-use is the focus of many users.

In fact, gasoline/CNG power is based on the original gasoline engine engine to increase the supply of gas, control systems and other devices, the cost is not high only 5,000 yuan, with a certain qualification of the conversion plant can achieve dual-use oil and gas conversion, which in the passenger car modification The more common, but must pay attention to the modification is based on the gasoline engine can be achieved, because the gasoline engine and gas engine ignition methods are used spark plug ignition, and diesel engine compression ignition. Micro-light truck users generally purchase dual-fuel vehicles directly from the manufacturers. The technology is more reliable. We introduced the Tang Jun Xiao Baoma dual-fuel model. The vehicle adopts a 2+1 (2 65L cylinders + 1 35L fuel tank) fuel arrangement structure and is equipped with a Xiaokang 469 gasoline dual-fuel engine. The engine output has 61kw of gasoline power and 54kw of CNG power, making it easy to meet short-haul logistics in urban and rural areas. The demand has the advantages of high fuel economy, long journey distance, and meeting the national IV emission requirements.

In addition to the application of dual-fuel trucks in light vehicles, diesel/LNG power models are also available in the heavy-duty trucks. However, due to their technical difficulties, they are often mastered by powerful host plants such as domestic Yuchai and Weichai. In order to meet the heavy-duty demand for heavy-duty trucks, diesel/LNG engines use a high-pressure common-rail direct-injection fuel system. The main part is the diesel engine compression ignition method. When the gas cylinders are mixed with gas-pressure combustion, natural gas energy is introduced to do work. Take Weifang Diesel HPDI technology as an example. The engine ignited with 5% diesel before the top dead center of compression, and the remaining 95% of natural gas was injected into the flame at 300 bar to become the main fuel for combustion. In this way, the fuel supply mode and the ignition mode can be realized without natural gas in actual operation, but it must have diesel. This places high demands on the engine manufacturer's technology. Of course, its advantages are also obvious, engine power, torque, power and diesel engines are almost the same, and the engine changes are small, easy to meet the country's five emissions.

It is understood that the joint truck equipped with Yuchai Power also completed a road test of a 460-horsepower DPCI diesel/LNG dual-fuel engine in August 2014, and will select the aircraft to market in the future.

Promote uncomfortable regional restrictions

Even with all the above advantages, there is still relatively little market presence, whether it is gasoline/CNG power for light truck applications or diesel/LNG power for heavy truck applications. The key factor lies in the limitation of gas sources and policies. As mentioned earlier, why do Hebei and Inner Mongolia regional users consult more dual-fuel vehicles? Because the air resources in these two places are adequate, the gas station facilities are perfect, and the policies are actively promoted. Users feel comfortable buying. For other regions, although the policy orientation is conducive to the development of dual-fuel vehicles, the relative lack of infrastructure and unstable air supply are all factors that users worry about.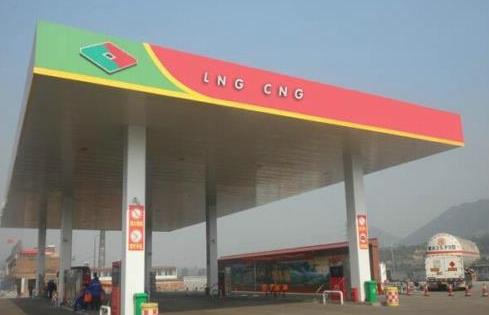 Gas station


At the same time, for gasoline/CNG powered vehicles, due to power limitations (10-20% of the power drop in dual-fuel engines when using natural gas), restrictions on the installation location and weight, etc., have also become a constraint on large-scale development. "Flawless injuries." For diesel/LNG powered vehicles, R&D is difficult, users' investment costs are high, and the technology is still not mature enough. Manufacturers also focus on promoting LNG heavy trucks, which indirectly leads to limited promotion of diesel/LNG power. Dual-fuel light trucks combine economy and life.

The environmental protection pressure is constantly rising, and the OEMs are actively exploring models that meet the market demand. However, our customers seem to have a problem with many models, but it is best to understand what suits them. Take a look at the economic and environmental advantages of the dual-fuel vehicles. Let us believe that with the establishment of policies and gradual improvement of the infrastructure, dual-fuel vehicles will shine in our truck market.

U Tube Heat Exchanger belongs to the petroleum and chemical equipments,it is one type of Shell And Tube Heat Exchanger.It has the main component of shell,channel,U tube.




U Tube Heat Exchanger Advantages

ï'·1.The tube buddle can expand or contract freely, and they will not produce thermal stress due to the temperature difference between the tube and shell, which leads a good thermal compensation performance.

ï'·2.The structure is simple, with only one tubesheet and less sealing surface, thus,the price is low.

3.It is easy to make the u tube Heat Exchanger cleaning and maintenance, which is because the tube buddle can be drawn from the shell body.

ï'·4.This kind of heat exchanger has a light quality, is suitable for the situation with high temperature and high pressure.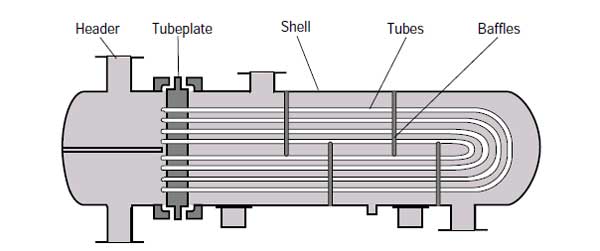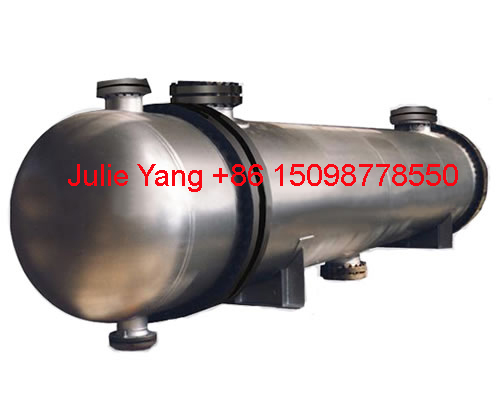 If you have any questions, please contact with us directly, Pullylon has been manufacturing the Storage Tank for more than 20 years, and our products have been exported to many factories, such as US, Russia, Singapore, Australia, Malaysia and so on. Welcome you can visit our Factory. For inquiry, Please send mail directly to us.




U Tube Heat Exchanger

U Tube Heat Exchanger,Tube Heat Exchanger,Fabric Tube Heat Exchanger,Tube Heat Press Transfers

Shandong Pulilong Pressure Vessel Co.,Ltd , http://www.pullylon.com